Drawing Packages
The drawing packages begin with an Essential Instrument Pack with the essential drawing instruments in a carry bag lined with protective material. The educator or learner can choose between 0.3mm or 0.5mm lead and pencils, and 0.3mm and 0.5mm options are also available for the compass attachments.
The next option is our Instrument Pack that has a complete compass set (2 compasses and divider). Both 0.3mm and 0.5mm attachments, pencils and lead are included, as well as all our HSE stencils, along with other essential items. These items are also safely packed in a carry bag lined with protective material to protect the instruments.
HSE also has complete Drawing Instrument Packages that combine an Instrument Pack, an A3 Drawing Board and an HSE A3 Padded Carry Bag. Our A3 Padded Carry Bags are strong and have individual pockets inside, providing storage space for the A3 Board, the Instrument Pack, the A4 textbook, and the A3 Workbook. We also sell a Slim Padded Bag. It has fewer pockets inside, which make it more affordable. However, it is still made with the same durable material as our HSE A3 Padded Carry Bag.
We stock our HSE locally made durable A3 Drawing Board and two Hebel Drawing boards (imported from Germany). The Hebel range consists of an A3 Solid Drawing Board (one locking facility ruler) and the Hebel A3 Profi Drawing Board (double locking facility ruler). In addition, a little cheaper Nexx A3 Profi Drawing Board (imported from China) is also available.
These Drawing Packages have everything needed for learner's drawing equipment requirements. The choice of the package depends on your personal preference.
For more information email: info@hsecc.co.za
Prices found here : Drawing Packages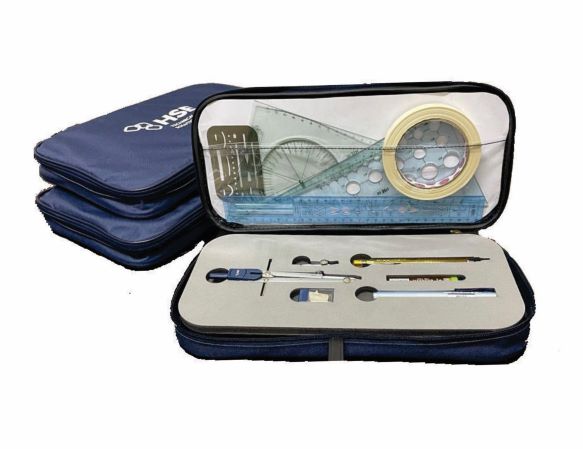 Essential Instrument Pack
(Choose between 0.3mm or 0.5mm Pencil, Attachment and Lead)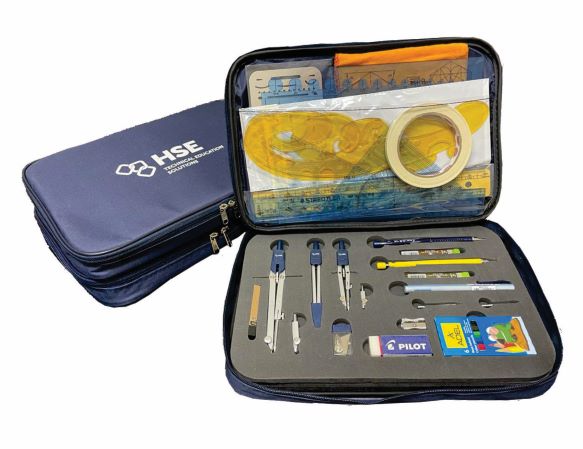 Instrument Pack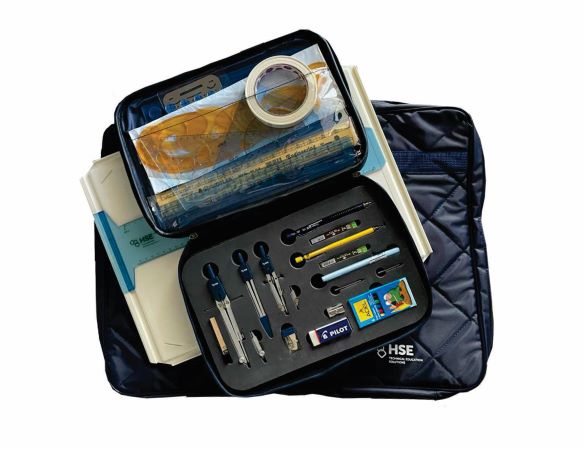 HSE Pack
HSE A3 Drawing Board + A3 Padded Bag + Instrument Pack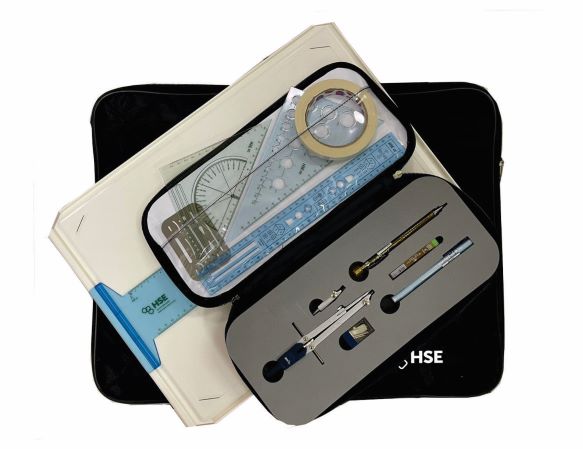 Econo HSE Pack
HSE A3 Board + Slim A3 Padded Bag + Essential Instrument Pack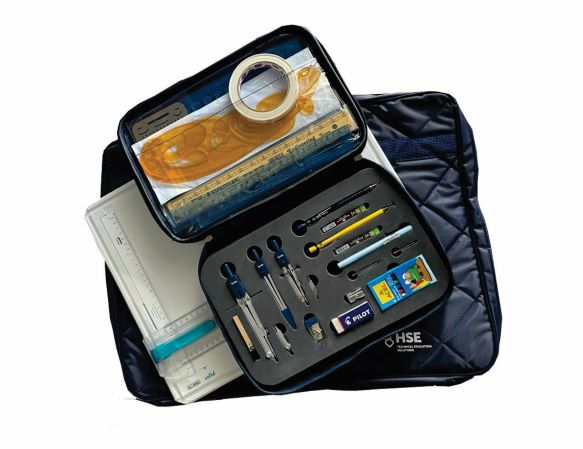 Solid Pack
Hebel A3 Solid Drawing Board + A3 Padded Bag + Instrument Pack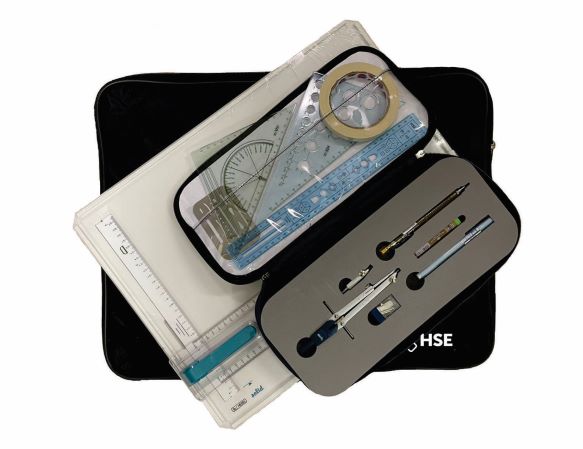 Econo Solid Pack
Hebel A3 Solid Board + Slim A3 Padded Bag + Essential Instrument Pack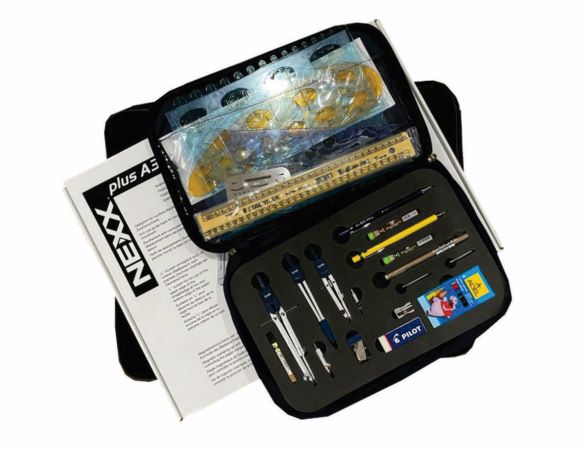 Nexx Profi Pack
Nexx A3 Profi Drawing Board + A3 Padded Bag + Instrument Pack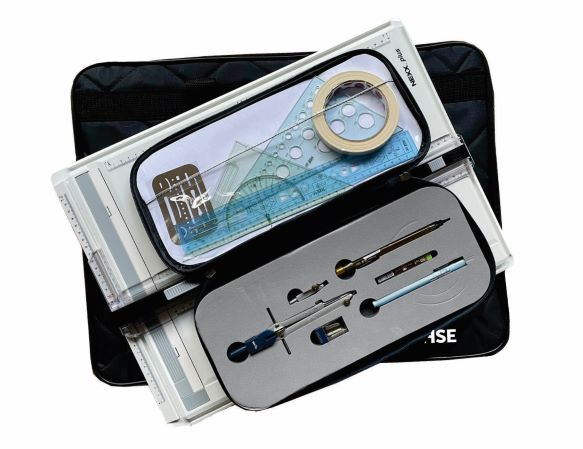 Econo Nexx Profi Pack
Nexx A3 Profi Drawing Board + Slim A3 Padded Bag + Essential Instrument Pack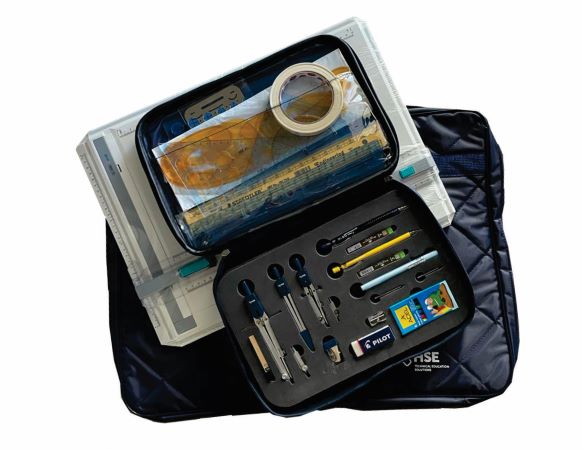 Profi Pack
Hebel A3 Profi Drawing Board + A3 Padded Bag + Instrument Pack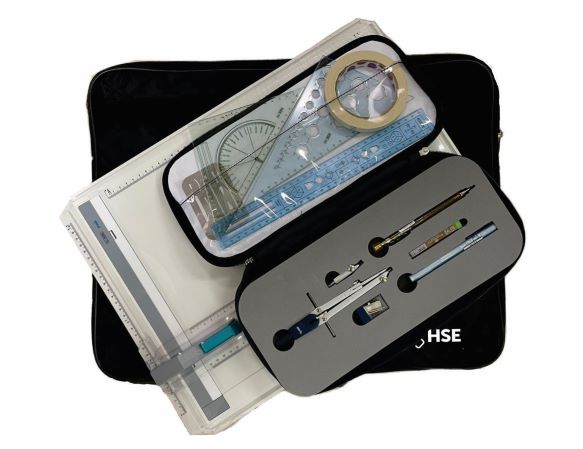 Econo Profi Pack
Hebel Profi A3 Board + Slim A3 Padded Bag + Essential Instrument Pack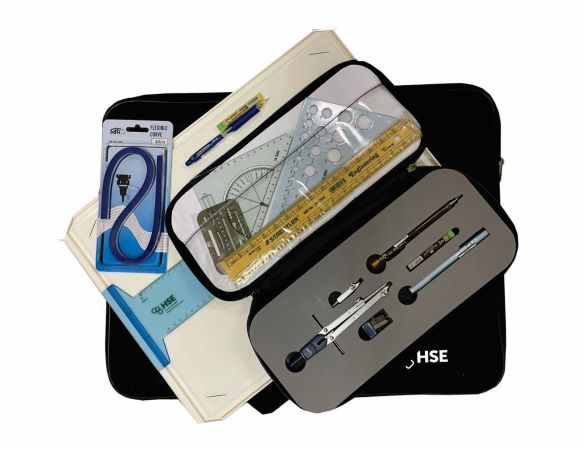 Sol-tech Pack
Hebel A3 Board + Slim Padded Bag + Essential Instrument Pack, Scale Ruler, 0.3mm Clutch Pencil, 2H Lead and Flexicurve (HSE ruler not included)